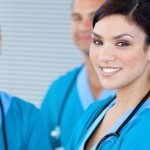 Welcome to the MedicalAssistantTrainings.com !
The latest research data says, Medical Assistant is a fast growing career in USA. The need of professional training is increasing day by day.
MedicalAssistantTrainings.com helps to the candidates who are absolute fresher and looking for a good training program, online courses, schools or institutions. We provide the quality information and guide to the students for heading towards the path of Medical Assistant career.